I'm not a huge fan of expensive kitchen gadgets – you can spend a small fortune on fancy blenders and mixers. Plus, there's only so much space in my kitchen and I hate having my counters cluttered up with useless kitchen junk I only use one a year. However, there are a few kitchen gadgets that I use all the time and just can't live without. If you'd like to know what those are, keep reading!!
Just a note: this blog is focused on savoury food so most of my gadgets with be useful for cooking main courses or starters, not cakes or desserts.
Prices will vary depending on the retailer, but generally all of these gadgets are available for under $10.
Let's get started.
1.Digital Meat Thermometer
There's nothing worse than not knowing if your meat is properly cooked. Without a meat thermometer, you're left with two options – overcooking your meat until it's dry and tough, or serving up some suspicious pink bits. For under $10, you can get a good quality meat thermometer and remove all the guess work from cooking meat. I always use it when I'm roasting a whole chicken or turkey, and the model in the photo is the ThermoPro TP03A Digital Food Cooking Thermometer.
2. Kitchen Food Scale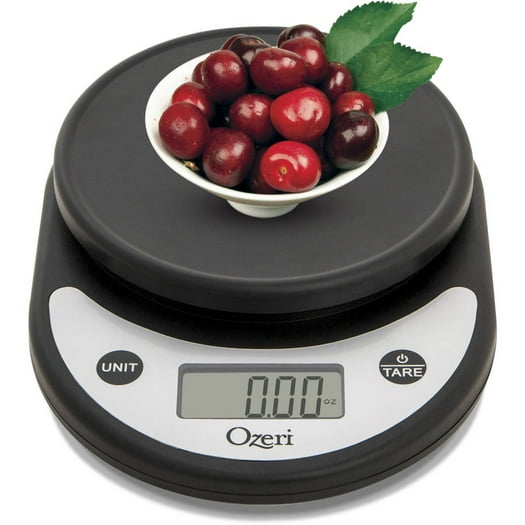 I used to have a traditional scale and always wondered why my measurements were different every time. When it comes to weighing out ingredients, digital scales are super reliable and I would be without one on my kitchen counter. They don't have to break the bank either – the one in the photo above is the Ozeri Pronto Digital Multifunction Kitchen and Food Scale, priced under the $10 mark at Walmart.
3. Knife sharpener
If you're a meat eater like me, you'll kniw that trying to carve through a steak or dice up chicken for a stir fry is a nightmare with a blunt knife. Even the most expensive knives will dull over time, but I find that even a cheap knife can perform excellently if sharpened. I use a cheap knife sharpener to keep my blades nice and sharp. Just watch your fingers! The model in the photo is well under $10 from Amazon, the Kitchen IQ Edge Grip 2 Stage Knife Sharpener.
4. Sink Strainer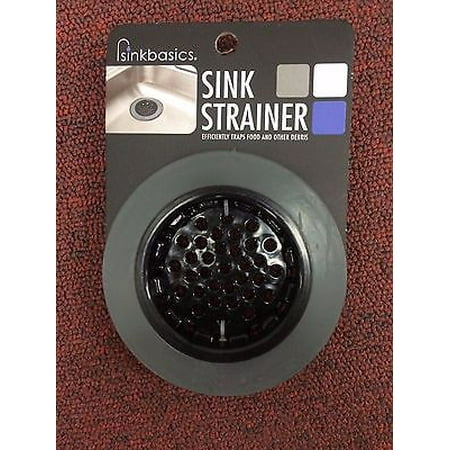 Not technically a cooking accessory, a sink strainer is a little mesh that fits into your kitchen sink drain and stops little bits of food getting into your plumbing and causing odors and blockages. I actually use these in the kitchen and bathroom (separate ones of course!) and they come in stainless steel, plastic or, my favorite, silicone. Walmart stock a silicone sink strainer for just a couple of dollars.
5. Pizza Scissors

Do you know what's easier than cutting pizza with a knife or pizza wheel? Pizza scissors! I also like to use kitchen scissors to cut other foods, especially meat and herbs, but the pizza scissors come specially with a slice for serving. Amazon stocks various different pizza scissors for around $10. The ones in the photo are the 11 Inch Stainless Steel Pizza Scissors by ULee.
6. Potato Masher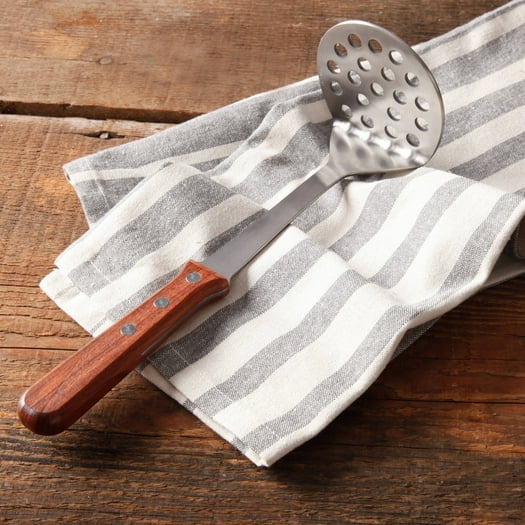 No doubt you can handle potato mashing with a fork, but goodness me it's easier with a masher. It's also easier to get your mash super smooth (if that's how you like it). I prefer to leave a bit of bite in my mash, but a masher still saves me ages and I can whack it into the dishwasher afterwards. I also like to make alternative mashes from sweet potato, suedes and carrots. I'll write a recipe soon, I promise! The masher in the photo is the Pioneer Woman Cowboy Rustic Rosewood Handle Masher, available at Walmart, which has just about the best product name I've seen.
7. Cheese Grater

Last, but by no means least, we have the classic cheese grater. While cheese seems to be its most popular use, I use my grater for a whole lot more. You can easily grate citrus fruit rinds, nutmeg, bread (to make breadcrumbs), carrots and other vegetables. A manual grater can get a bit tiring on the old wrists after a while, but they are cheap and perform much better than automatic options. The grater pictured above is the Cuisinart CTG-00-BG Boxed Grater, available at Amazon.
So there you have it! How many of these cheap kitchen gadgets do you already have? What do you think I'm missing?